In a related article, we have explained how to perform system restore in Windows 10. However, this assumes that you are able to enter into Safe mode. This might not be the case if your computer is affected by a virus or ransomware. Fortunately, even in these cases, it is possible to perform a system restore – provided you have restore points saved in your system.
Here is how you can perform a system restore from the command prompt:
Restart your computer while holding down Shift. This will take you to a screen where you can choose from different options. Select Troubleshoot.
Choose Advanced options > Startup Settings, then press Restart.
In the Startup settings menu that comes up, select option 6: Enable Safe Mode with Command Prompt.
Type "rstrui.exe" and hit Enter. This will take you to the System Restore tool.
Choose your restore point. If you have several, you can choose between Use recommended restore point and Choose restore point. Then press Next.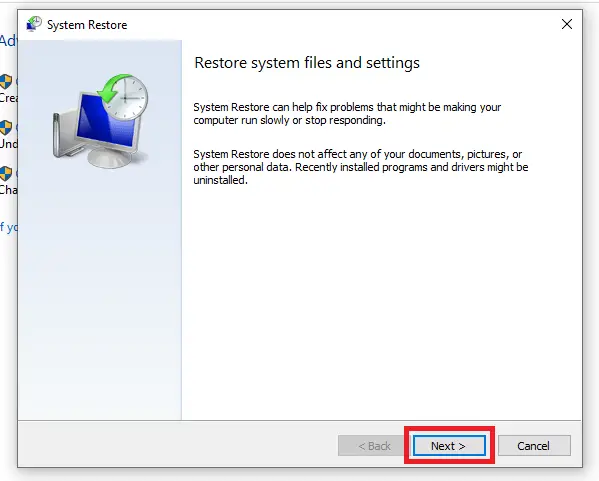 Follow the on-screen instructions to perform the restore.
Conclusion
Even if you have a virus or ransomware on your computer, this tutorial allows you to restore your system to an earlier version. We hope it was helpful to you!