Your computer is running slow, and you've identified that the Windows process, CompatTelRunner.exe, is using a high percentage of your CPU. If this is the case, you may be experiencing system crashes and slow internet speeds. 
Within this guide, you can find information on the function of the CompatTelRunner executable and learn how to fix the CPU usage issue or disable the process altogether. Thankfully, there are a handful of options at your disposal, so one of the solutions should fix the issue for you.
What is the Microsoft Compatibility Telemetry (compattelrunner.exe) process?
The CompatTelRunner.exe is a Windows operating system process, also known as the Microsoft Compatibility Telemetry process. You can find this service on machines running Windows 7, 8, 10, and the newly introduced Windows 11. The executable was first introduced with the Windows KB2977759 update for Windows 7 and Windows 8.1. The Microsoft Compatibility Telemetry process collects information from your system and regularly sends performance and usage data to Microsoft. This data is sent over your internet connection.
Microsoft can then analyze data from a user's system to provide updates and improvements to the Windows operating system. This process is a major component in providing data to improve Windows 10 and Windows 11 update systems.  
The Microsoft Compatibility Telemetry process is enabled by default. Any data collected from your system is transferred to Microsoft's servers through the Connected Users Experience and Telemetry component. 
In theory, the CompatTelRunner.exe process should run in the background and have no effect on system performance. While not normally resource-intensive, this process may trigger a CPU usage spike during system startup. Users report seeing CPU hit 100% usage, which usually recovers within 20 minutes. 
Why does the Microsoft Compatibility Telemetry (compattelrunner.exe) process cause high CPU usage?
CompatTelRunner.exe eats into your available CPU power because it needs to scan files and programs on your system to check for compatibility issues. Usually, when Microsoft Compatibility Telemetry is hogging system resources, it has to do with the process itself. Not only does CompatTelRunner.exe need to collect information by scanning your system, but it then needs to transmit that information to Microsoft servers. But sometimes, the high CPU usage can be related to other unknown issues, such as:
Windows 10 update issues
Pending Windows 10 updates
Malware on your system
Corrupt system files
Thankfully, this guide has several proven fixes for the high CPU utilization problem. And if none of those solutions fix your problem, you can move on to disabling Microsoft Compatibility Telemetry itself.
Is compattelrunner.exe a virus?
CompatTelRunner.exe is a valid Windows 10 and Windows 11 system process. It is not a virus or malware, and it is not engaging in any malicious activity on your system.
Because high CPU usage is commonly linked to malware, it's best to run a malware checker and verify the digital signature of the CompatTelRunner.exe process:
Check the digital signature of compattelrunner.exe
To verify that the Microsoft Compatibility Telemetry process running on your system is authentic and safe, you can check the digital signature located within the Properties of the executable.
A digital signature is a way to mathematically validate the authenticity of a process or piece of software. Digital signatures can provide evidence of the origin and identity of the creator. 
To verify the digital signature of CompatTelRunner.exe:
Open Task Manager by right-clicking on the Windows button on the Task Bar. Select Task Manager.
Under the Processes tab, find the Microsoft Compatibility Telemetry process. Right-click on the process and select Properties from the drop-down menu.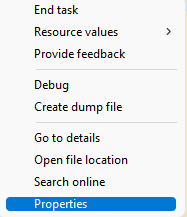 Within the Properties windows, select the Digital Signatures tab. Then look at the Signature list. If the process is an authentic Windows process, the signer will be Microsoft Windows, and the Digest algorithm will read sha256.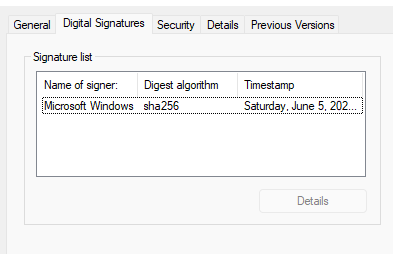 If the process is not authentic, then you should immediately take action to remove this because it is malware. 
Run a malware scan
Malware is software designed to invade your system and cause damage or steal personal information. This includes viruses, adware, ransomware, spyware, Trojan horses, worms, and many more. The creators of these malicious programs get better and better at developing software that goes unnoticed. Sometimes the only symptom of malware infection is unusually high CPU or Disk usage, so anytime you experience this issue, you should run anti-malware software.
Malwarebytes, for example, offers high-quality anti-malware software available in a Free or Premium paid option. The free option only retroactively removes malware, whereas the paid option acts to provide ongoing protection and prevent malware before it can compromise your system. 
If your CPU is running near 100%, a security scan may take a long time to complete, but it is still recommended:
Download Malwarebytes.
Locate the Malwarebytes setup file, called Mbsetup.exe, and click to start the installation. Unless you save the file elsewhere, it should be located in your Downloads folder. 
When prompted, select the Free or Premium version and follow all installation instructions. 
Scan your computer and remove the malware when completed by quarantining the discovered malware.  
Is it safe to disable Microsoft Compatibility Telemetry (compattelrunner.exe)?
When CompatTelRunner.exe is slowing down your system and internet connection, and you can't find a solution, you may decide it's best to disable it. 
Note: Don't forget to check out the high CPU usage solutions below before disabling the process. 
Since Microsoft Compatibility Telemetry is not a critical system process, you can disable it without causing any issues. When you disable this process, your system will no longer collect usage data and report it to Microsoft servers. Therefore, you should regain all resources that were being dedicated to the telemetry information transfer. 
Note: If Microsoft Compatibility Telemetry is not disabled properly, it will restart every time you reboot the system. This guide will show you multiple methods to safely disable CompatTelRunner.exe and prevent it from being re-enabled upon startup. 
Microsoft Compatibility Telemetry (compattelrunner.exe) and your privacy
Some users are uncomfortable with information from their system being sent across the internet to Microsoft. With the recent uptick in data breaches, including major organizations, users are being extra careful with their data. 
In reality, CompatTelRunner.exe does not access any personal information. Microsoft Compatibility Telemetry collects various settings and usage statistics that are sent without any identifying information. 
If you are still concerned about privacy, check out your options to disable Microsoft Compatibility Telemetry in the solution section below. Alternatively, you can reduce the frequency that data is transmitted to Microsoft:
Press Windows Key + I to open the Settings window. 
Select Privacy (or Privacy & security if using Windows 11) from the list.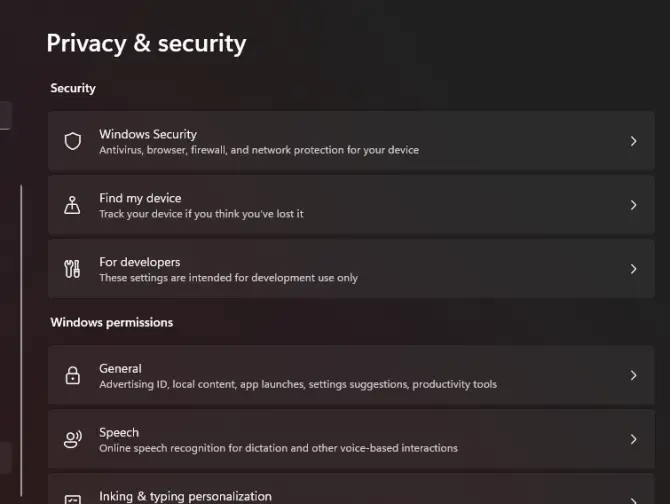 Scroll down the list and find Diagnostics & feedback and select this category.
Again, scroll down until you see Feedback and then Feedback frequency. Click Automatically (Recommended) to open the drop-down list. Select the frequency that you want to use to submit the telemetry data. You can choose between Always, Once a day, Once a week, or Never.
To delete the data, scroll back up and find Delete diagnostic data.
Because the telemetry data is a component used by Microsoft to improve the operating system, software, and user experiences, it is recommended to leave the CompatTelRunner.exe process running if you are comfortable with it and can fix the high CPU usage issue. 
Within this guide, we have compiled a list of solutions to help you fix CompatTelRunner.exe service issues, such as high CPU usage. Nevertheless, you can also find solutions on how to disable Microsoft Compatibility Telemetry (CompatTelRunner.exe) completely if it seems like a better option for you.
Solutions to fix the high CPU usage of Microsoft Compatibility Telemetry (compattelrunner.exe)
1. Switch feedback and diagnostics to basic
Your system is automatically set to send Full diagnostic information to Microsoft. This includes all Basic diagnostic data, along with information about the websites you browse and how you use apps and features, plus additional data about device health, device usage, and enhanced error reporting. 
According to Microsoft, regardless of whether you select Basic or Full, your device will be equally secure and will operate normally. But clearly, many users are having issues with the CompatTelRunner.exe process. Try switching to Basic diagnostic only to see if the impact on your CPU usage is reduced to an acceptable level:
Press Windows Key + I to open the Settings window. Find and click on Privacy.
From the left-hand menu, select Diagnostics & feedback.
Under Diagnostic and usage data, there are two options presented, either Basic or Full. By default, your system will have this setting on Full.
Select Basic, and your system will now Send info about your device, its settings and capabilities, and whether it is performing properly. Diagnostic data is used to help keep Windows secure and up to date, troubleshoot problems, and make product improvements. 
Close all windows and restart your PC. Monitor CPU usage during launch and while operating the computer as normal.
2. Check for corrupted Windows system files
In this solution, you will be using a built-in utility called System File Checker, or SFC, to find and repair any corrupt system files. Corrupt system files can cause major slowdowns for your system and lead to improper resource utilization:
Press the Windows button or click Start. In the search bar, type "CMD" or "command prompt". 
Right-click CMD.exe and select Run as Administrator.
If you are prompted by User Account Control (UAC), select Yes.
In the Command Prompt window, type "SFC /scannow" and press Enter to execute the command.
System File Checker utility checks the integrity of Windows system files and repairs them if required. Wait until the utility is completely done checking system files. Then restart your computer.
Note: If you run into an SFC /Scannow error when starting the scan, don't worry. We have written dedicated articles on what to do if SFC scannow is not working, including:
3. Update Windows
Another common troubleshooting solution is checking Windows Update. Significant changes have been made to the Windows updating process with Windows 10. If automatic updates are turned off on your system, you could be missing important security and driver updates. 
Navigate to Windows Update by typing "Windows Update" into the search field on your taskbar. Windows Update can also be found by selecting the Start menu and clicking on the white gear icon for Settings. 
Select Update & Security. 
Then select Windows Update on the left side. 
This is where information regarding available updates, past updates, and future updates is available. If interested, you can read up on information on the latest updates and what new features are coming by following the "Learn More" on the right-hand side, or the "See what's in this update" link.
Sometimes applying any outstanding updates is all that is needed to fix resource utilization issues. If the problem with high CPU usage associated with Microsoft Compatibility Telemetry remains after the update, you can move on to the next solution.
How to disable the Microsoft Compatibility Telemetry (compattelrunner.exe) process
Sometimes disabling CompatTelRunner.exe is the only recourse you have to fix the computer slowdowns. If the above solutions don't work, select any of the disabling methods below to fix the problem:
1. Edit Group Policy to disable Microsoft Compatibility Telemetry (compattelrunner.exe)
This solution is only applicable to Windows 10 users. Windows 11 users will need to take a few extra steps to access Group Policy, and it's more useful just to move on to the next option for disabling Microsoft Compatibility Telemetry.
Press Windows key + R on your keyboard and type "gpedit.msc" into the search bar, and press Enter.
In the newly opened window, use the left-hand menu and navigate to the following location: Computer Configuration > Administrative Templates > Windows Components > Data Collection and Preview Builds.
In the Settings pane on the right-hand side, double-click Allow Telemetry.
Pick Disabled and then click Allow and OK at the bottom.
Close all windows and restart your system.
2. Disable telemetry within the registry
Usually, editing the registry is not suggested unless you are extremely familiar with troubleshooting. If you change the wrong setting or parameter, you can cause critical errors and system crashes. Finding and fixing the problem is not easy either. 
An exception is being made to disabling this telemetry process because only a single parameter needs to be changed. Follow the step-by-step directions to disable CompatTelRunner.exe through the registry:
Press Windows key + R on your keyboard and type "regedit" into the search bar, and press Enter.
Enter the following path into the search bar directly below the menu: Computer\HKEY_LOCAL_MACHINE\SOFTWARE\Policies\Microsoft\Windows\DataCollection
In the right-sided window pane, right-click on the free space and select the creation of a DWORD parameter (32 bits).
Name the new parameter AllowTelemetry and assign the value 0 (zero).
Close all windows and restart your computer.
3. Disable Microsoft Compatibility Telemetry (compattelrunner.exe) with Task Scheduler
You can also disable the Microsoft Compatibility Telemetry process using Task Scheduler. Task Scheduler is a Windows tool for launching programs or scripts when specific conditions are met. You can follow the steps for this solution below:
Press the Windows key or click Start and enter "Task Scheduler" into the search bar, and then press Enter.
When TaskScheduler opens, use the pane on the left-hand side to navigate to:
Task Scheduler Library\Microsoft\Windows\Application Experience
In the Application Experience folder, look for Microsoft Compatibility Appraiser on the right-hand side.
Right-click on Microsoft Compatibility Appraiser, select Disable and then confirm to complete the process.
Close all windows and restart your system to confirm that the process has been disabled.
4. Disable Microsoft Compatibility Telemetry (compattelrunner.exe) with Command Prompt
You can disable Microsoft Compatibility Telemetry using Command Prompt. If you are familiar with Command Prompt, this is probably the easiest option because there are no menus to jump through. 
Click the Start Menu button and search for "Command Prompt". 
Select Run as administrator. 
Copy and paste the following commands successively and press Enter after each line:

sc delete DiagTrack
sc delete dmwappushservice
echo "" > C:\\ProgramData\\Microsoft\\Diagnosis\\ETLLogs\\AutoLogger\\AutoLogger-Diagtrack-Listener.etl
reg add "HKLM\\SOFTWARE\\Policies\\Microsoft\\Windows\\DataCollection" /v AllowTelemetry /t REG_DWORD /d 0 /f

Close the Command Prompt after all commands have been executed. Restart your system and check to see if the process has been properly disabled. 
Microsoft Compatibility Telemetry (CompatTelRunner.exe) high CPU usage fixed
This guide has packed a ton of useful information and tips to help you fix any issues you have been experiencing with the CompatTelRunner.exe process. Most people look up this executable because they have noticed system slowdowns or crashes and found this process to be using more than its fair share of system resources. 
Microsoft Compatibility Telemetry is an important component of Microsoft's Windows 10 and Windows 11 update systems. Microsoft uses the telemetry data collected from users to better design updates and software, and also to fix compatibility issues. If you can avoid disabling CompatTelRunner.exe, then that is the preferred course. 
You should start by verifying that the executable is legitimate and not malware. Then you should move to solve the high CPU utilization issue. Adjust the feedback frequency to see, make sure Windows is updated, and find and repair any damaged system files. If you are still experiencing resource issues, you can move on to the last four solutions to disable CompatTelRunner.exe. You can review each method for disabling and pick the method that you prefer.